Hello Wrangler Fans, The late edition of the weekly reminder follows... Monday, March 21: Staff PD Day, no school for PreK-12th grade students Annual employee blood draw and health fair Unstoppable Me presentation for staff 10am School Board Meeting at 5:30pm Tuesday, March 22: A day (periods 1-5) HS Winter Sports Banquet at 6pm in the commons Unstoppable Me presentation for secondary students 8-11am Wednesday, March 23: B day (periods 6-3) Unstoppable Me presentation for elementary students 9:30am Unstoppable Me presentation for community 5pm Thursday, March 24: C day (periods 4-1) no events Friday, March 25: JH/Y Track @ St. Stephens at 9:30am (the bus leaves at 7:45am) HS Track @ Burlington at 1pm (the bus leaves at 10am) Saturday, March 26: No events Have a great week and GO WRANGLERS!!!


The Wrangler Youth & JH track team is off and running! No practice this coming Friday or Monday. Our first meet will be at St. Stephens on Friday, March 25th.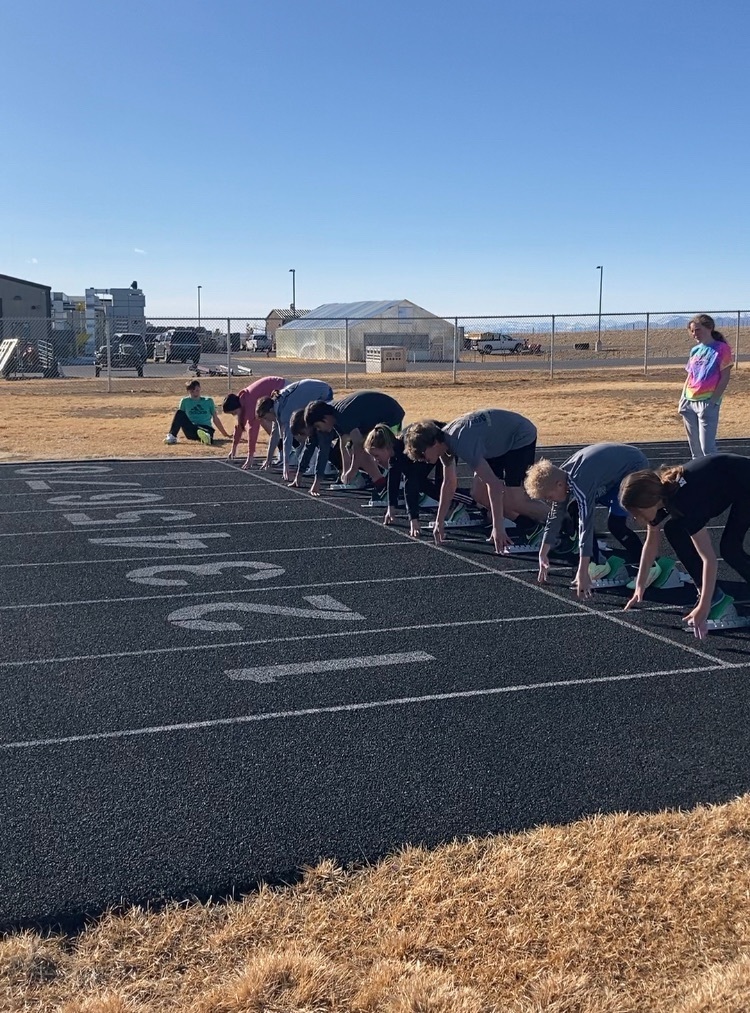 Check out the SRD for Prom attire!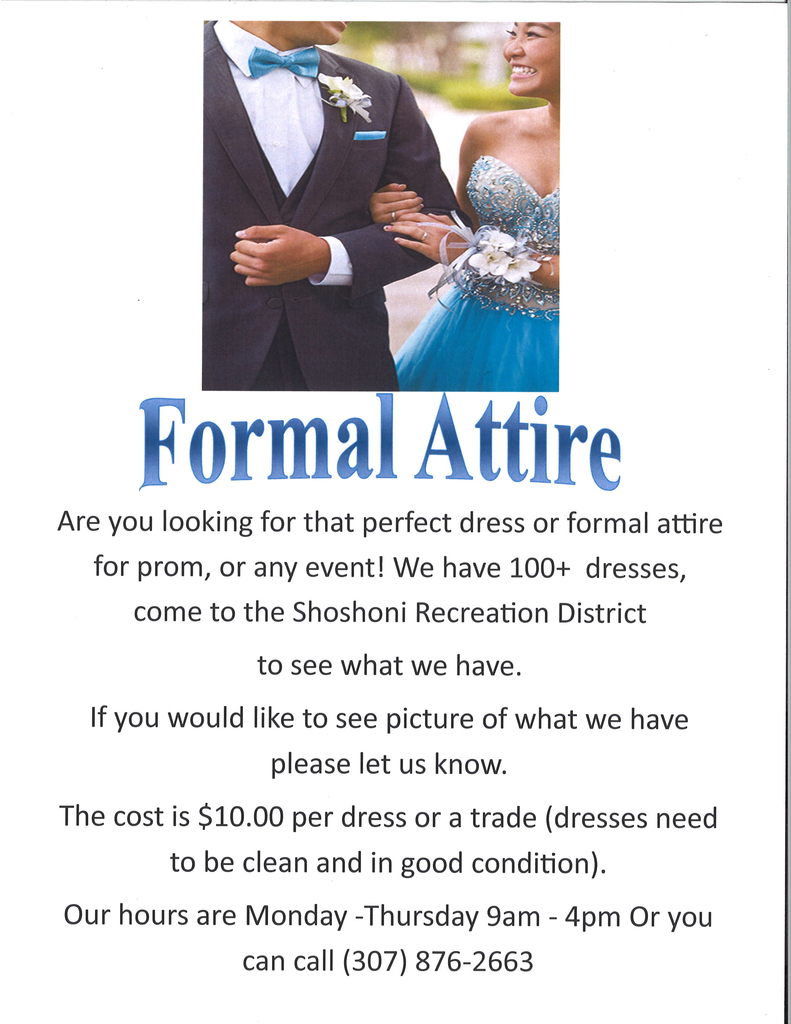 The high school Winter Sports Banquet will be held on Tuesday, March 22 at 6pm in the commons. Dominos Pizza will be served.

NOTICE: We will not be offering driver's education this summer.

PUBLIC NOTICE


Hello Wrangler Fans, I hope everyone had a relaxing spring break!! It's time for outdoor spring sports with JH/Y and HS track practice starting after school on Monday. This week's events follow: Monday, March 14: D day (periods 2-6) 1st Practice HS and JH/Y Track after school Eligibility Warning List: students with 2 or more D's and/or 1 or more F will be notified via email and will have until Wednesday at 3:40pm to take a reestablish sheet to Mr. Mills Tuesday, March 15: E day (periods 7-4) **HS Winter Sports Banquet moved to next Tuesday, March 22** The banquet will be held in the commons at 6pm, pizza will be provided Wednesday, March 16: F day (periods 5-2) Ineligible list is finalized at 3:40pm Thursday, March 17: G day (periods 3-7) no events Friday, March 18: *End of the 3rd Quarter* Saturday, March 19: no events Have a great week and GO WRANGLERS!!!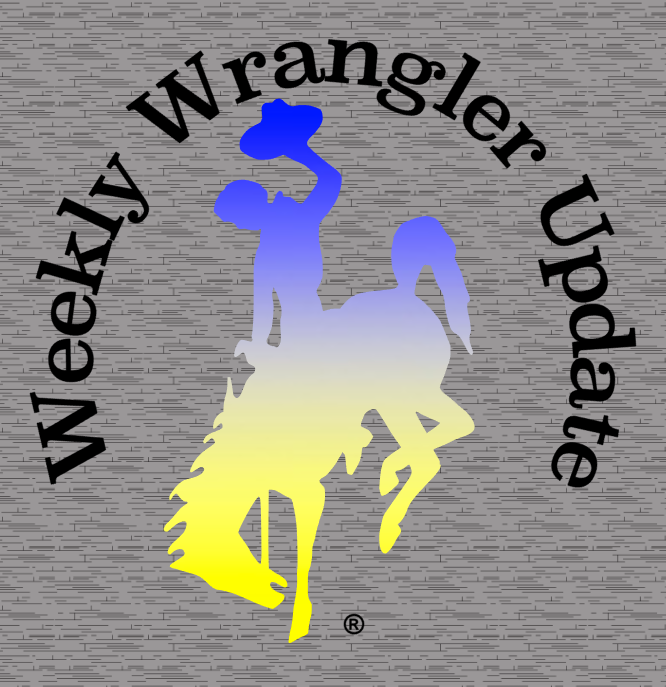 Last month we hosted a food drive on 2-22-2022 and a sock drive during Read Across America week! A BIG Wrangler THANK YOU to all who donated! We are sending these out to our Wrangler Pack families and have extras at school for any kiddos who are in need! 💙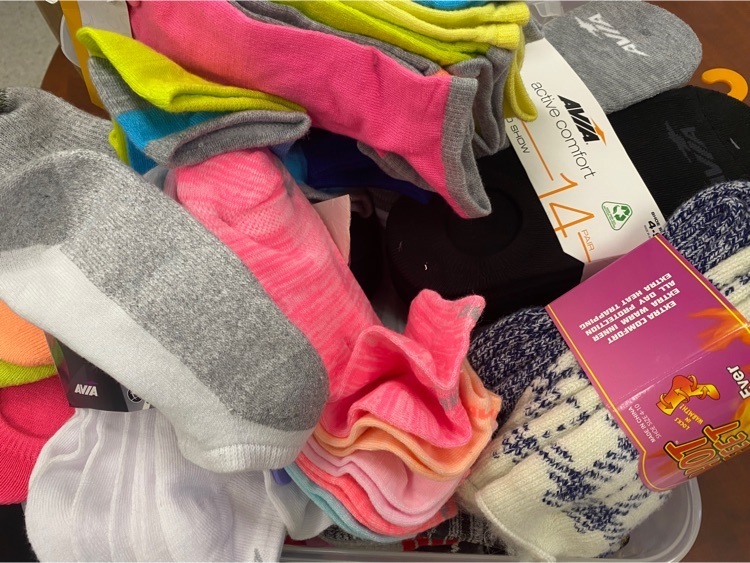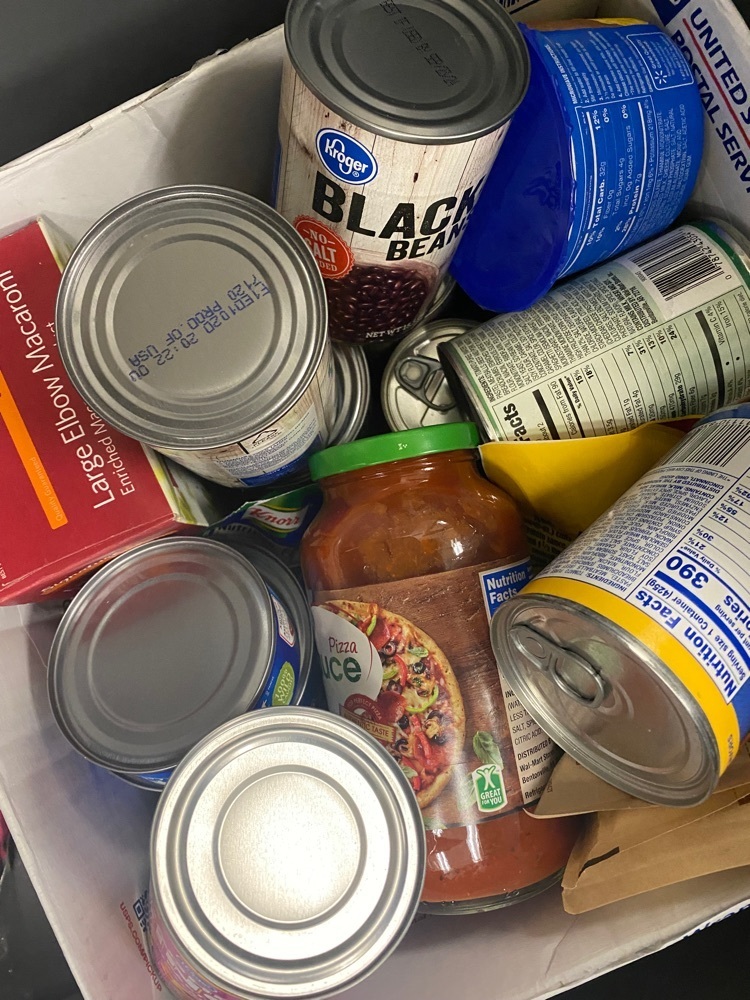 Last week the Wranglers celebrated the success of our HS wrestlers at state including two state champions in Pehton Truempler and Emma Crichton, our HS boys basketball team advancing to state, and our JH boys basketball team for coming out champions at the Big Horn Conference tournament and placing 2nd at the Yellowstone Conference tournament against much larger schools! We also celebrated Mr. Thoren for being the Northwest Region nomination for Superintendent of the Year for the state of WY!!! Way to go, Wranglers!!! CONGRATS!!! 💙💛#wranglerpride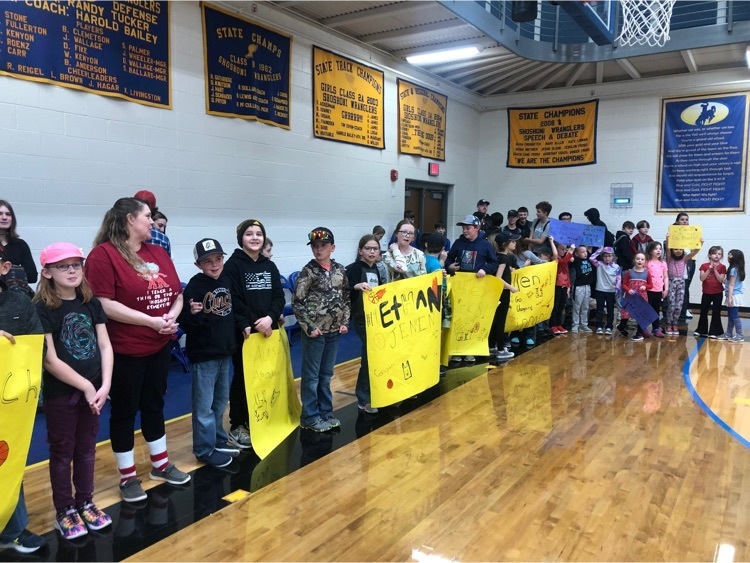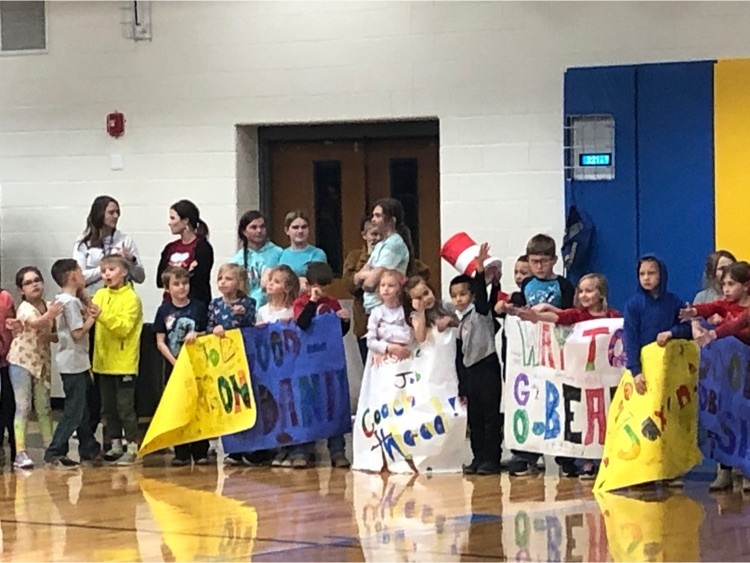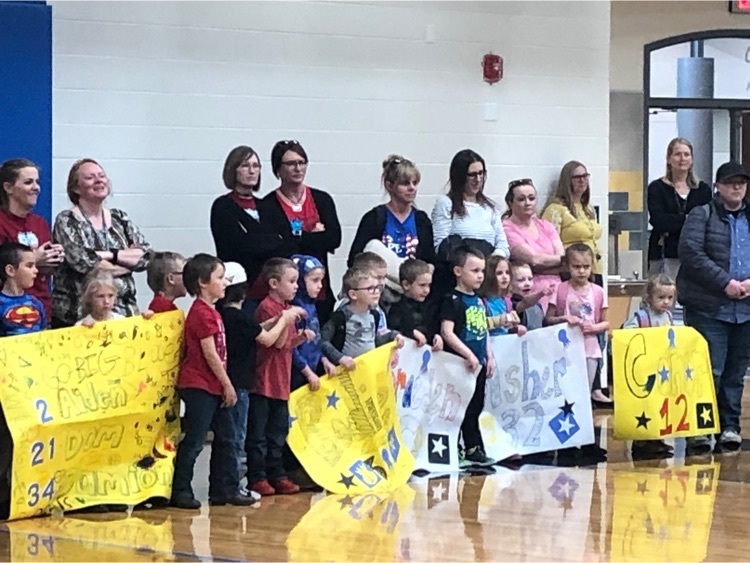 Last week the elementary school celebrated Read Across America, with fun activities celebrating Dr. Seuss and all the fun he brought to children's literature. The first graders read piles of Dr. Seuss books, had special snacks, and did art and technology projects. It was a blast!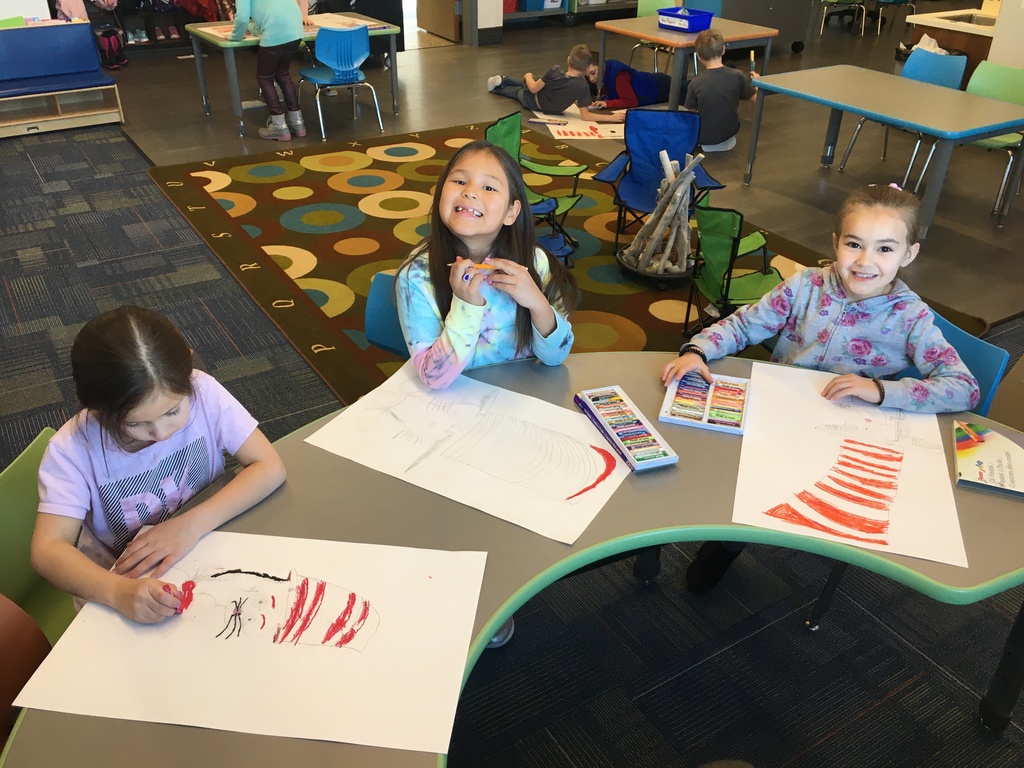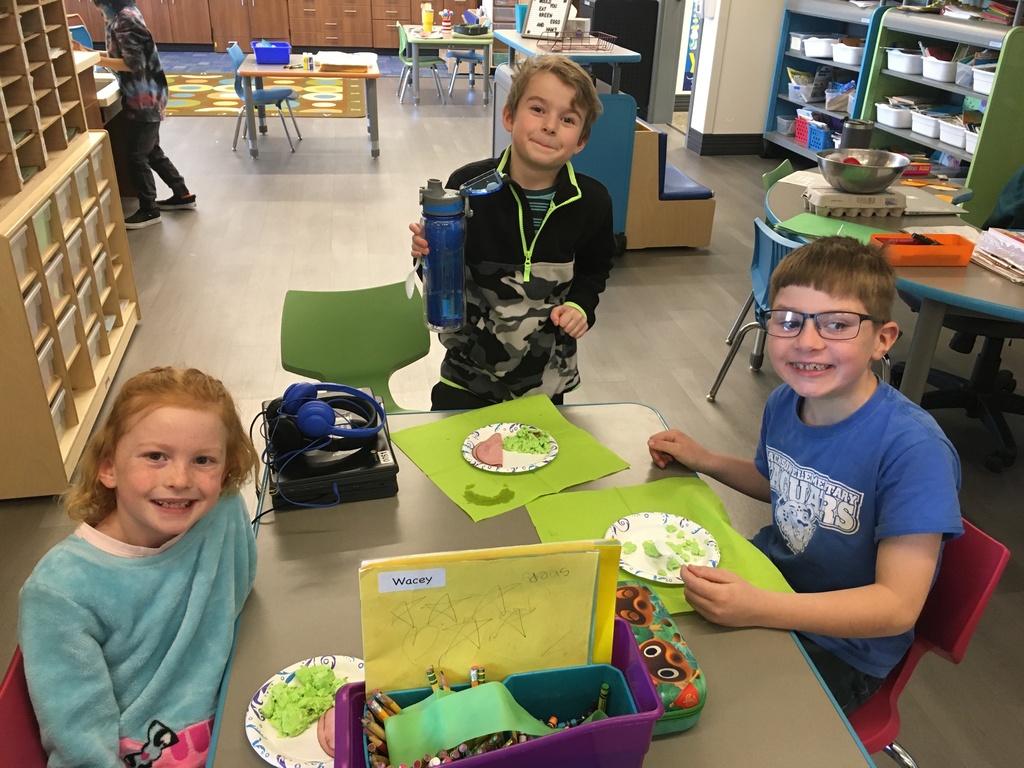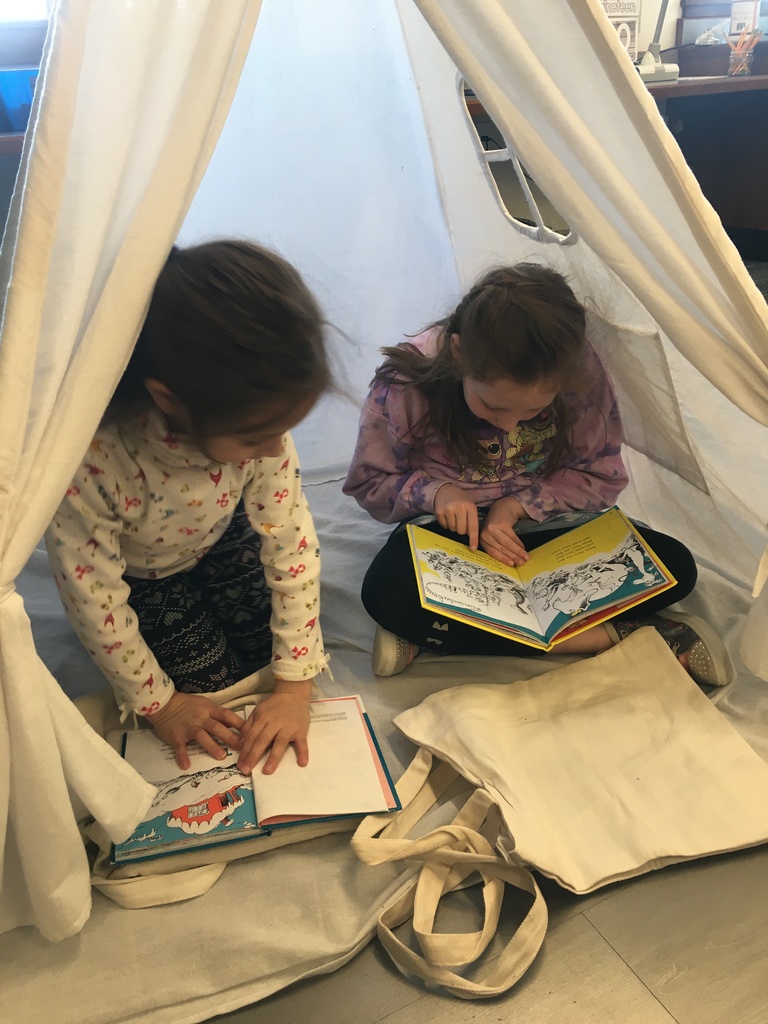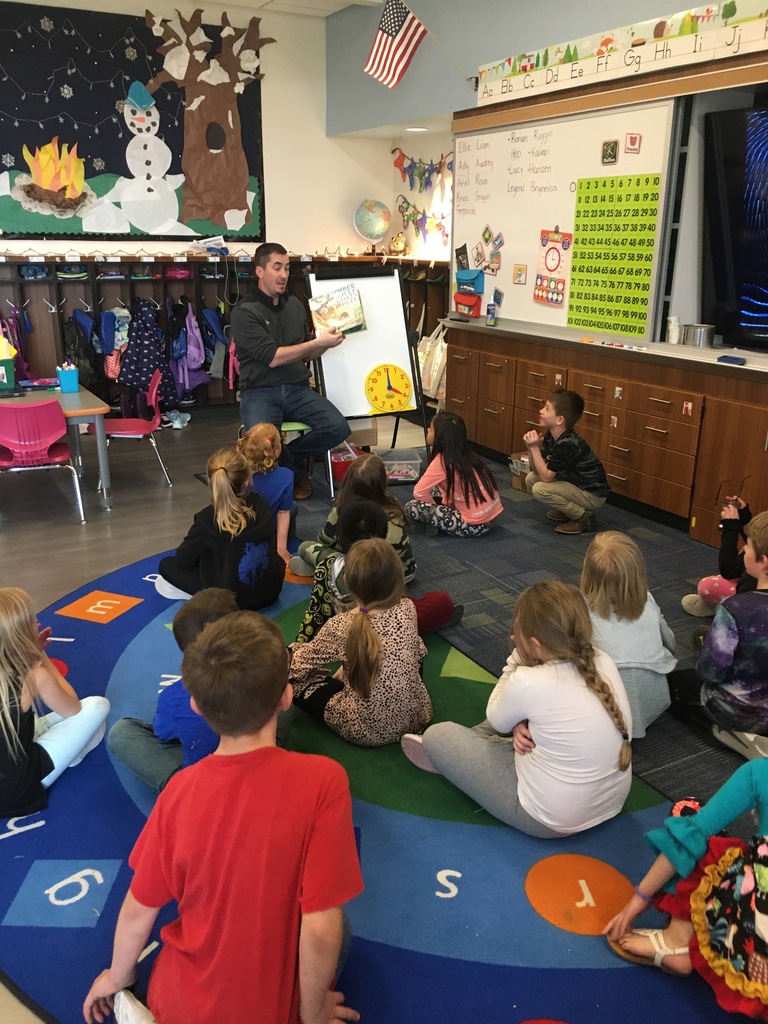 2022-2023 enrollment is open now for Shoshoni Preschool and Kindergarten. Applications are available on the website or at Shoshoni Elementary School. You will need your child's birth certificate and immunization records. Preschool Open House April 26th, 5:30 PM-6:30 PM Kindergarten Screening April 28th. Call the school at 307-876-2563 to make an appointment.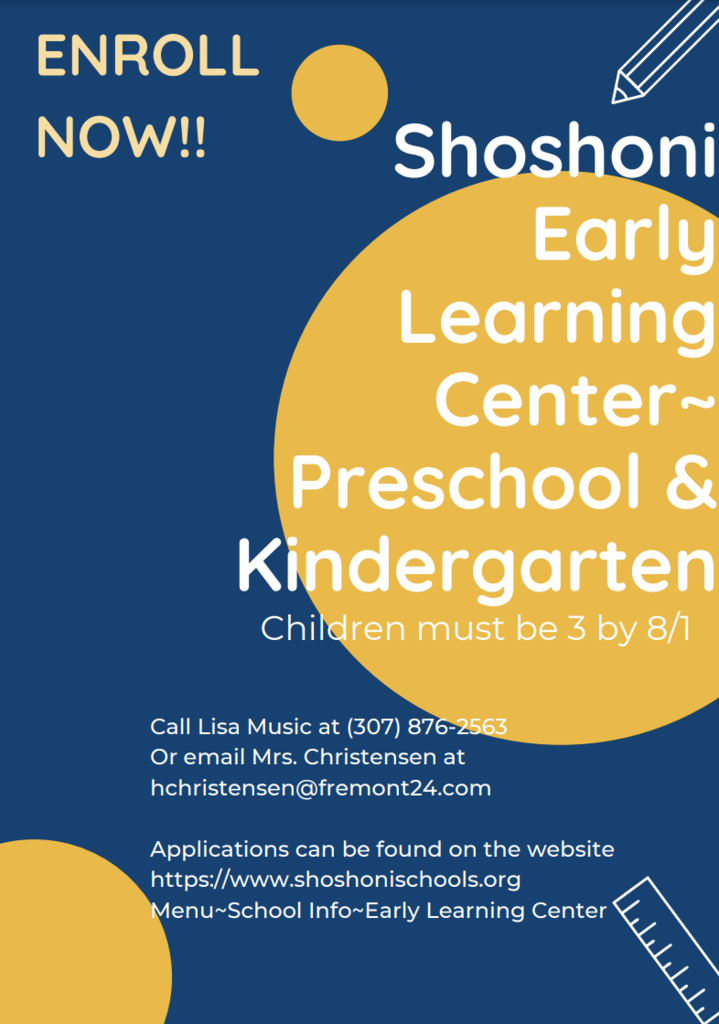 Apply:
https://www.applitrack.com/fremont24/onlineapp/default.aspx?all=1
District Clerical - Accounts Payable Clerk Bus Driver Elementary K-2 Teacher 2022-2023 JH Science Teacher 2022-2023 Secondary PE/Health Teacher 2022-2023 Secondary Career and Tech Ed - Woods and Construction 2022-2023 HS Head Volleyball Coach 2022-2023 JH Head Boys Basketball Coach 2022-2023

Hello Wrangler Fans, We have another Champion in the house! Emma Crichton has finished her high school wrestling career as a State Champion!! Please be sure to congratulate her dedication, effort and success in helping to pave the way for girls wrestling in Wyoming.
A great BIG Wrangler Thank you Western Family Care and Lander Medical Clinic for the donation of this Wrangler Swag!! Team members and fans are sporting these new shirts!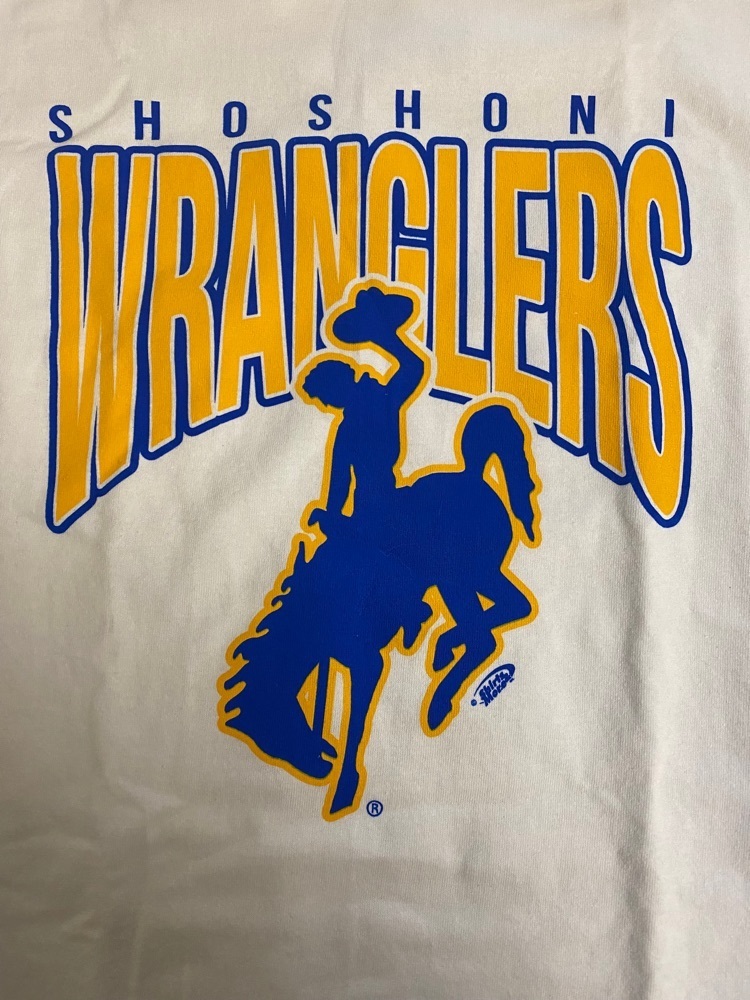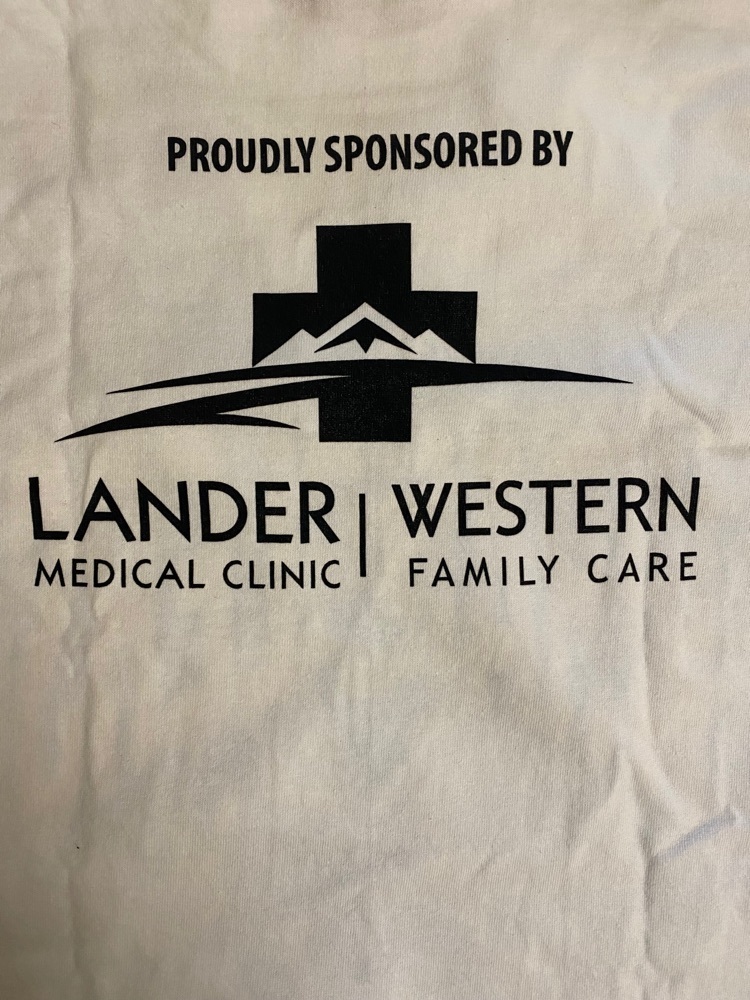 Hello Wrangler Fans, We have a State Champion in the house!! Please congratulate Pehton Truempler for finishing his wrestling season on the top of the podium for the 2nd straight year! Also congratulate the wrestling team and coaches for a fantastic season! For this first time since 1997, the HS Boys Basketball team will be playing at the State Tournament in Casper!! Our young men were the Regional Runner-Up after beating Wyoming Indian in the quarterfinals and Rocky Mountain in the semifinals at the regional tourney. The JH boys basketball team finished as the Champion of the Big Horn Conference Tournament and then the runner up in the Yellowstone Conference Tournament!! Please congratulate the players and coaches on a tremendous season!! Monday, Feb. 28: G day (periods 3-7) Eligibility reestablish day. If you were on last week's ineligible list, you have until 3:40pm to take a reestablish sheet to Mr. Mills. Tuesday, March 1: A day (periods 1-5) No events Wednesday, March 2: B day (periods 6-3) No events Thursday, March 3: C day (periods 4-1) National History Day Regional Competition will be held at Shoshoni Schools HS Boys Bball State Tournament in Casper. The bus loads at 9:45am, leaves at 10am. The Wranglers face Pine Bluffs at 7:30pm at Natrona Co. High School. BRACKETS AND TICKET INFO HERE Friday, March 4: HS Boys Bball State Tournament in Casper. Game time TBA based on Thursday's success Saturday, March 5: HS Boys Bball State Tournament in Casper. Game time TBA based on Friday's success Have a great week and GO WRANGLERS!!!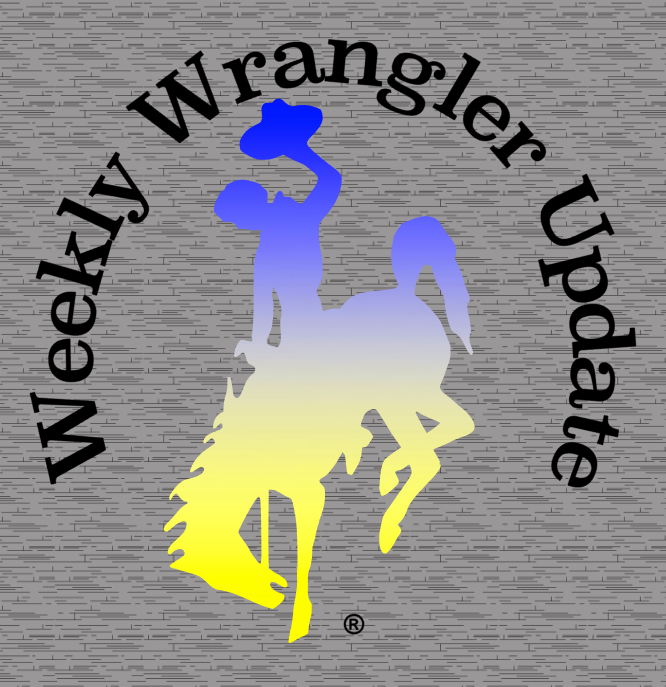 SRD PD Day Activity March 21st. The deadline to register is March 16th. SRD24.com/programs for more information.

Thanks to Jessica Klein of SolTerra Engineering for coming to work with our third graders during Engineering Week. The activity was based on "The Lorax" by Dr. Seuss. Each group utilized the engineering process to plan and design a town.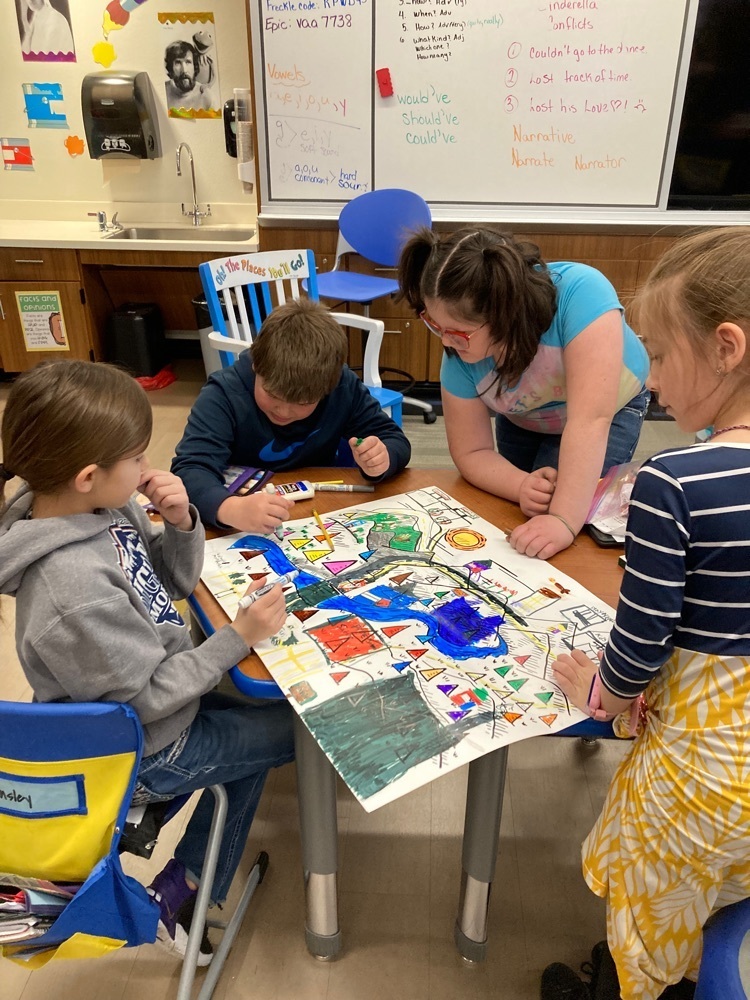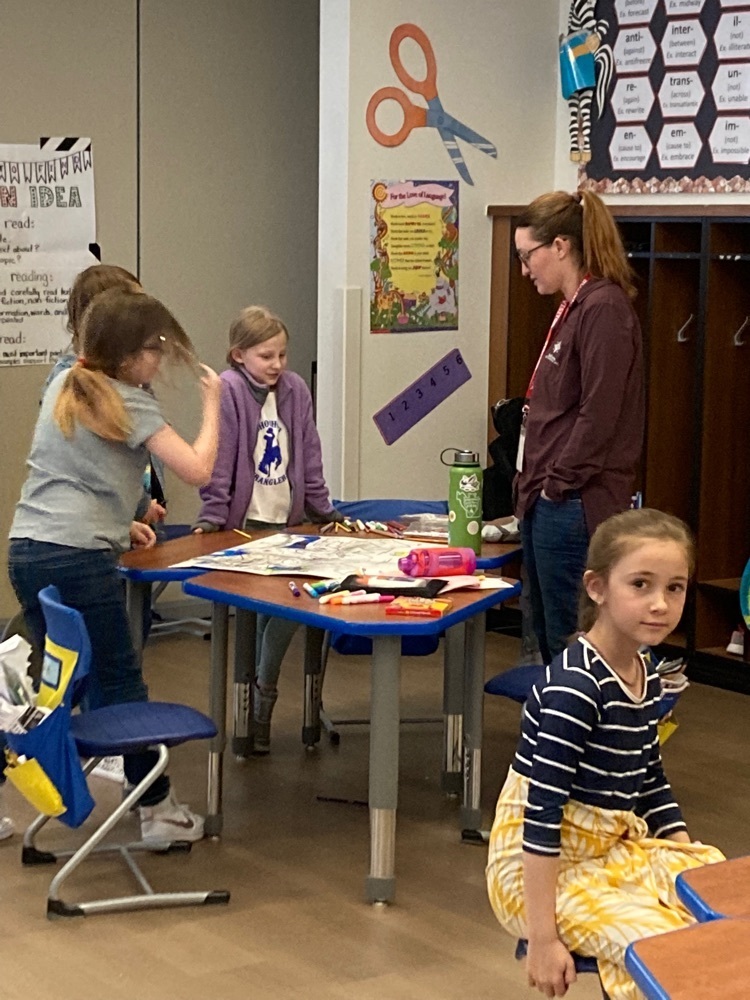 Fremont County School District #24 has an immediate opening for an Administrative Assistant/District Accounting Clerk . Experience with or demonstrated ability to use computers in correspondence, document design, Google Drive, spreadsheets, financial calculations and accounting skills.  Able to communicate effectively both verbally and in writing  and possess excellent skills in human relations.  Duties include payroll processing and all payroll reporting, onboarding of new staff, management of benefit programs, state reporting, maintain personnel files. Maintains absence management, time and attendance, recruit and hire, and electronic personnel forms and files. Serves as Board of Trustees Secretary, coordinates revisions and updates district policies and handbooks. Must be willing to attend Board of Trustee meetings and work sessions.. Must have a high school diploma. College experience preferred along with related work experience.Government Account knowledge a plus. Rate of Pay: $20.95 - $25.37/hour Depending on Experience. 12-Month Full-Time Position. Full Benefits include Medical, Retirement, Life Insurance, Short Term Disability, Vacation and Paid Time Off. To apply online:
https://www.applitrack.com/fremont24/onlineapp/default.aspx?Category=Secretarial%2fClerical