During Open House, we will be having a parent meeting for incoming 7th grade parents at 5:30 and incoming 9th grade parents at 6:00 in the Board Room. If you are a new student, we would love to have you attend one of these meetings as well. We will cover information that is relevant to your transition to either Junior High or High School...and answer questions. We look forward to seeing you at the Open House!
SJH and Youth Football Equipment Checkout will be Wed. Aug. 17 and Thurs. Aug. 18 from 5-7pm at the SHS Equipment Room. Practice will start Monday Aug. 22 at 3:45-5:30pm. Thanks - Coach Weber
7th and 8th graders - We will be starting JH Volleyball on Monday, August 22nd. We look forward to seeing the girls and will hand out additional information that night. We look forward to another great year of Wrangler JH volleyball.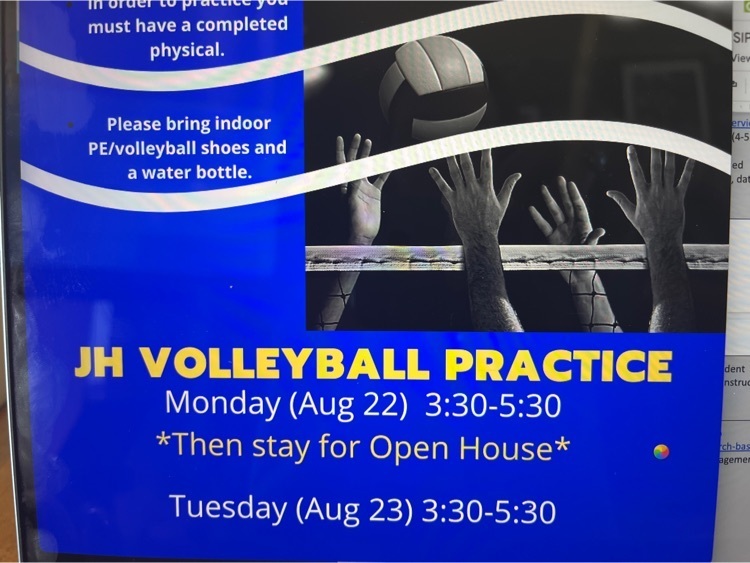 The 2022-2023 bus transportation registration form is available if you need your student transported to/from school. Please take a moment to see if you need to register. Registration is only required if: 1. You are new to Fremont County School District #24 and are wanting transportation services. 2. Your child did not ride a route bus during the 2021-2022 school year. 3. You moved/changed your address. 4. You changed phone numbers or emergency contacts. 5. Your address information is incorrect in Infinite Campus/Parent Portal. Once your form is filled out Transportation will call you with pickup location and times. Please allow for a week to 10 days. *If your child rode FCSD #24 Transportation last year and you have not changed addresses/phone numbers you do not need to register your child. We will proceed with last years information. Follow this link here to register:
https://docs.google.com/forms/d/e/1FAIpQLScK3OQ7vQMaMSWjWplbgQ0WN4EIvInFZBUEO53LvLJOKnNQ3A/viewform?vc=0&c=0&w=1&flr=0

SJH and Youth Football Equipment Checkout - Wednesday Aug. 17 and Thursday Aug. 18 - 5-7pm at the SHS Equipment Room. SJH and Youth Football Practice starts Monday Aug. 22 - 3:45-5:30pm

We are hiring assistant and head coaches for Youth and Junior High Boys Basketball.


We are so excited to welcome our new and returning students on Monday August 22, 2022 with an open house! From 5:00-7:00 pm feel free to come meet your teachers, tour the school and drop off school supplies. If you have any questions please call or email the elementary/secondary offices. See you all soon!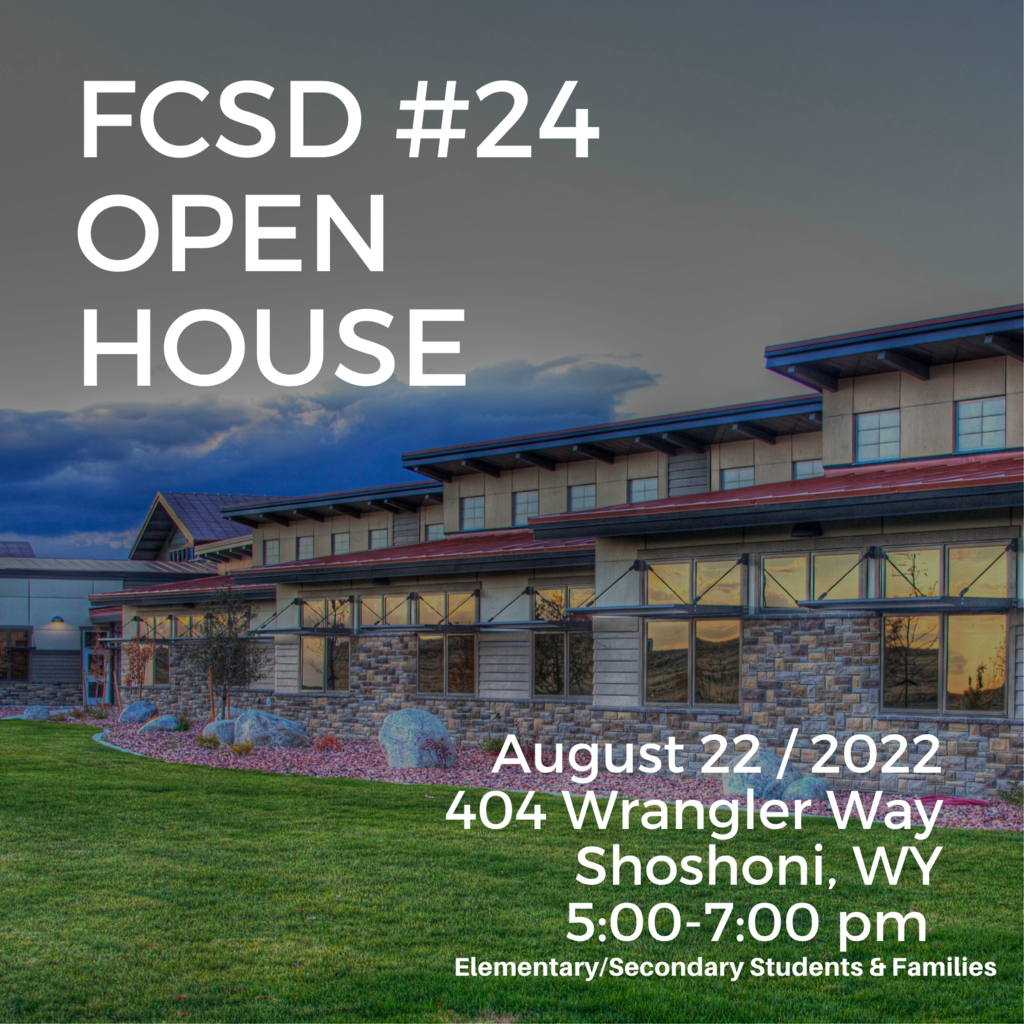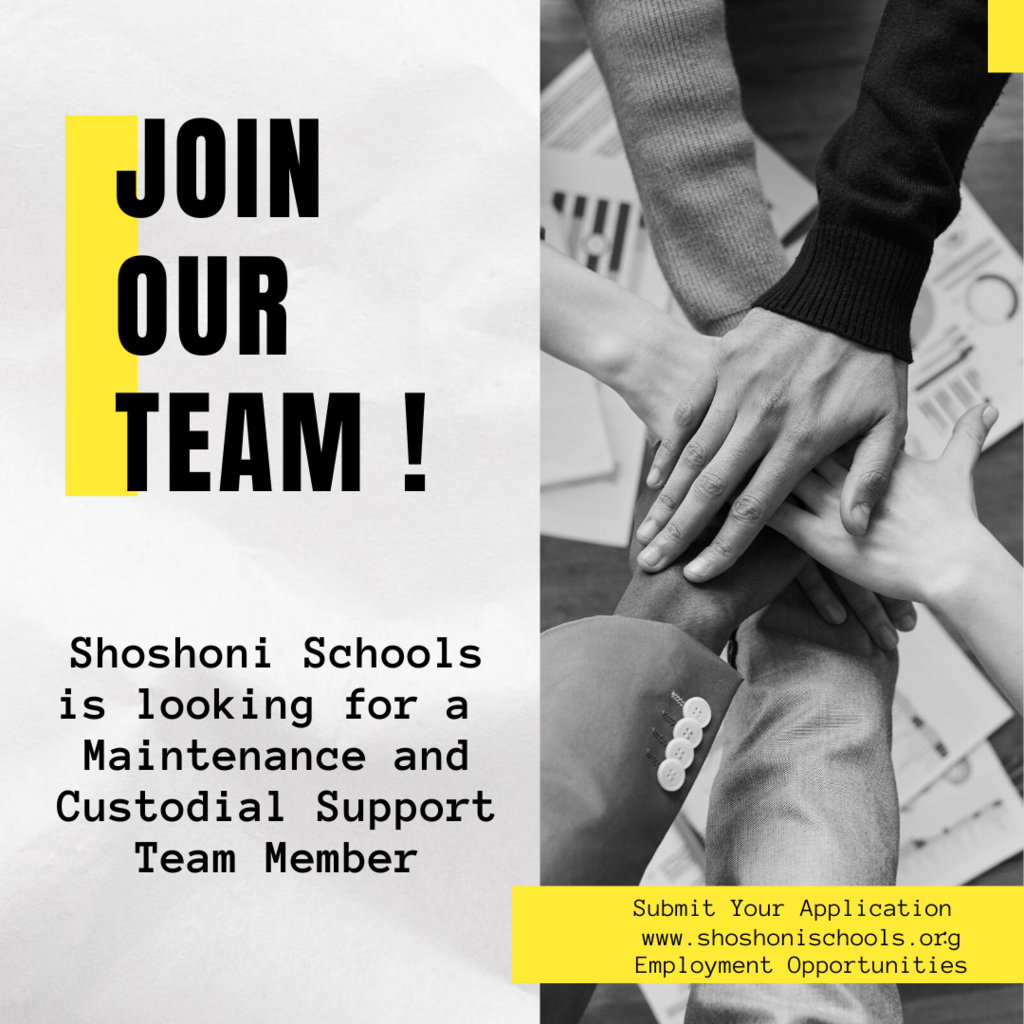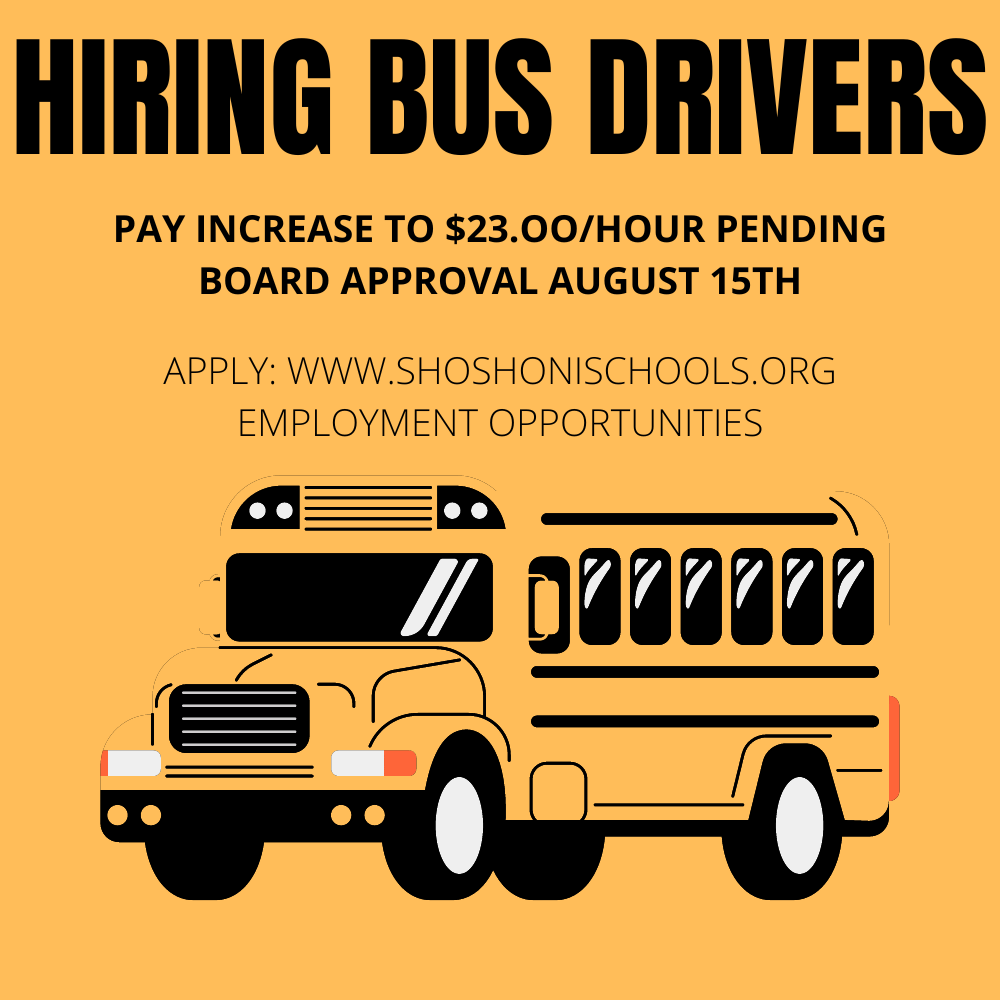 SJH and Youth Football Equipment Checkout - Wednesday Aug. 17 and Thursday Aug. 18 - 5-7pm at the SHS Equipment Room. SJH and Youth Football Practice starts Monday Aug. 22 - 3:45-5:30pm

Hello Wrangler Fans, A calendar view and a specific sport listing view of the school and sports schedule can be viewed HERE. These will be added to the school's Google Calendar in the coming weeks. Also, more Youth volleyball, girls basketball and boys basketball games will be added!! There has been a large turnover of athletic directors in the state and most 1A/2A AD's are not on contract in the summer so I'll continue to reach out to them as we get closer to the start of school in August.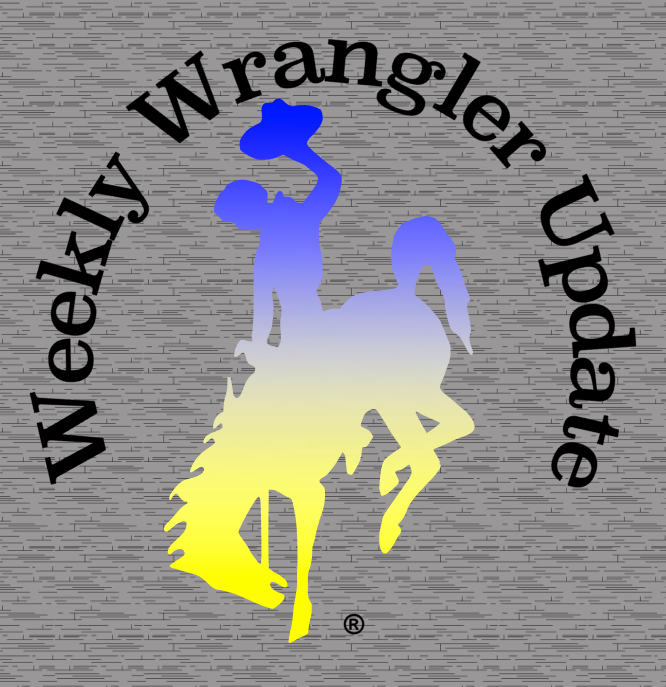 New Student Registration August 3rd and 4th from 9am to 3pm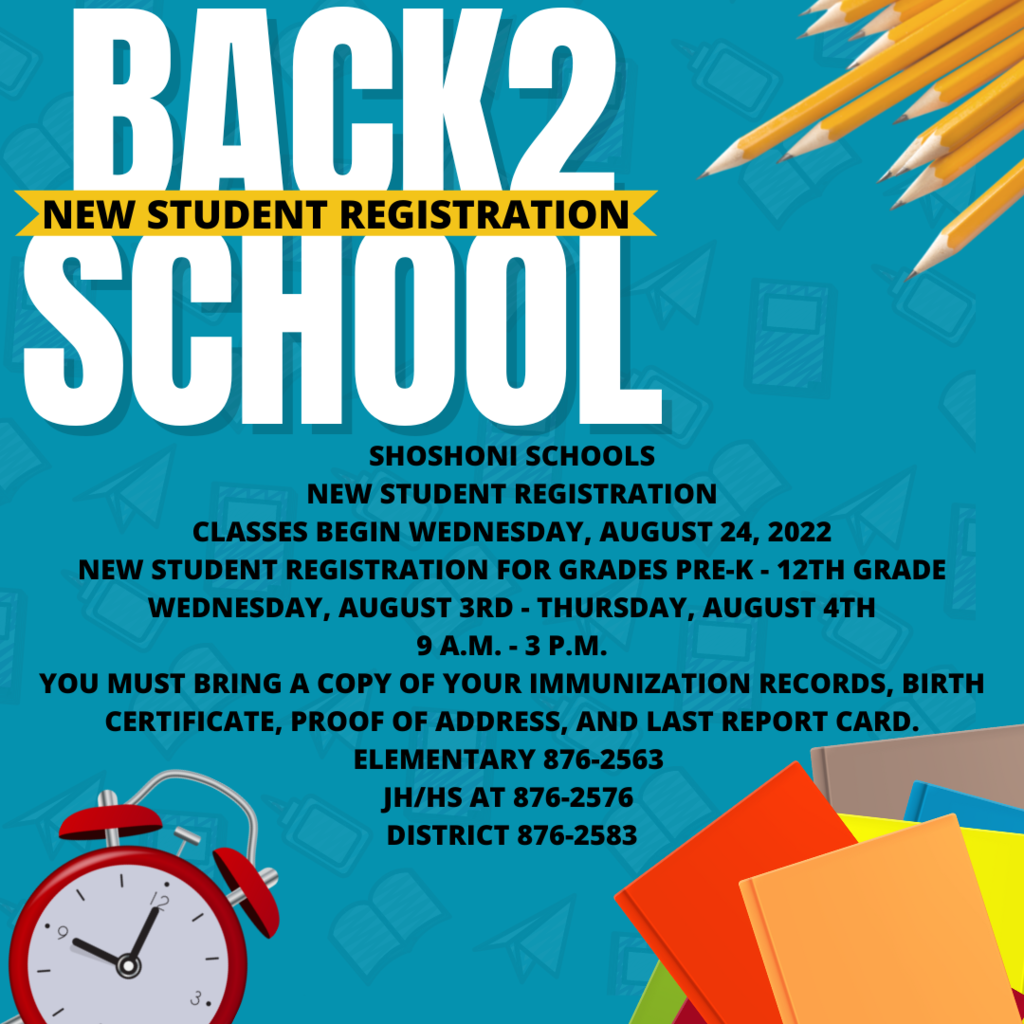 Budget Work Session to discuss the school lunch program. Monday, August 8th, 2022 at 5:30 pm in the boardroom. Open to the public.

We are hiring! Check out some of our open positions.
www.shoshonischools.org
Click Employment Opportunities at the top of the page.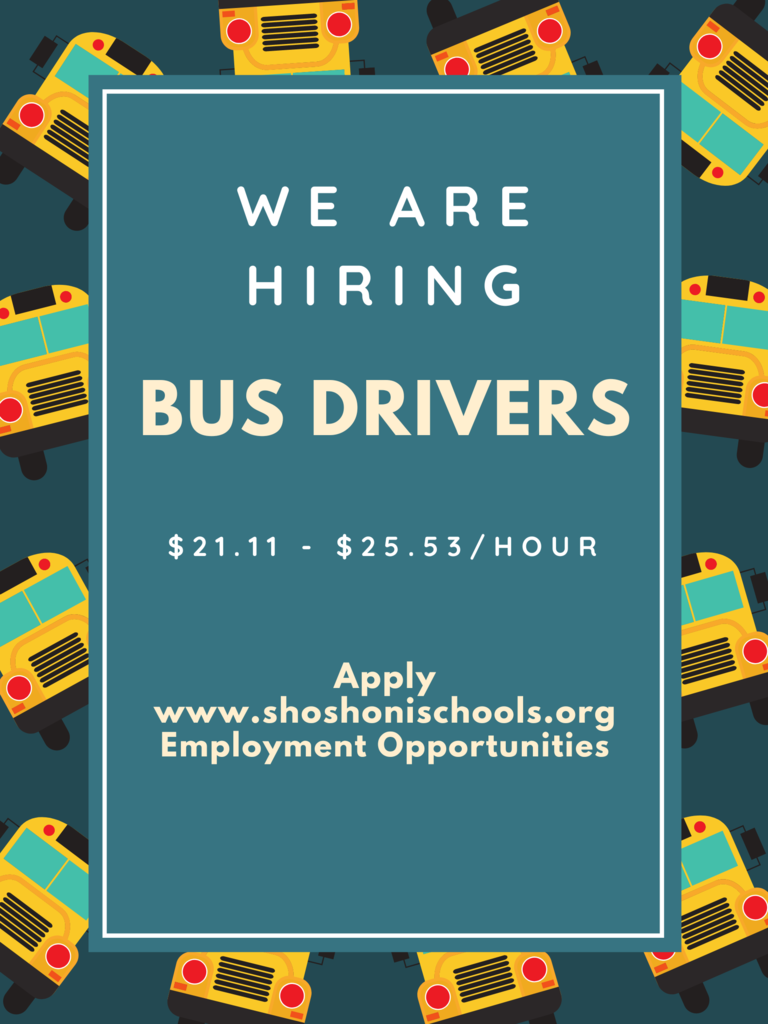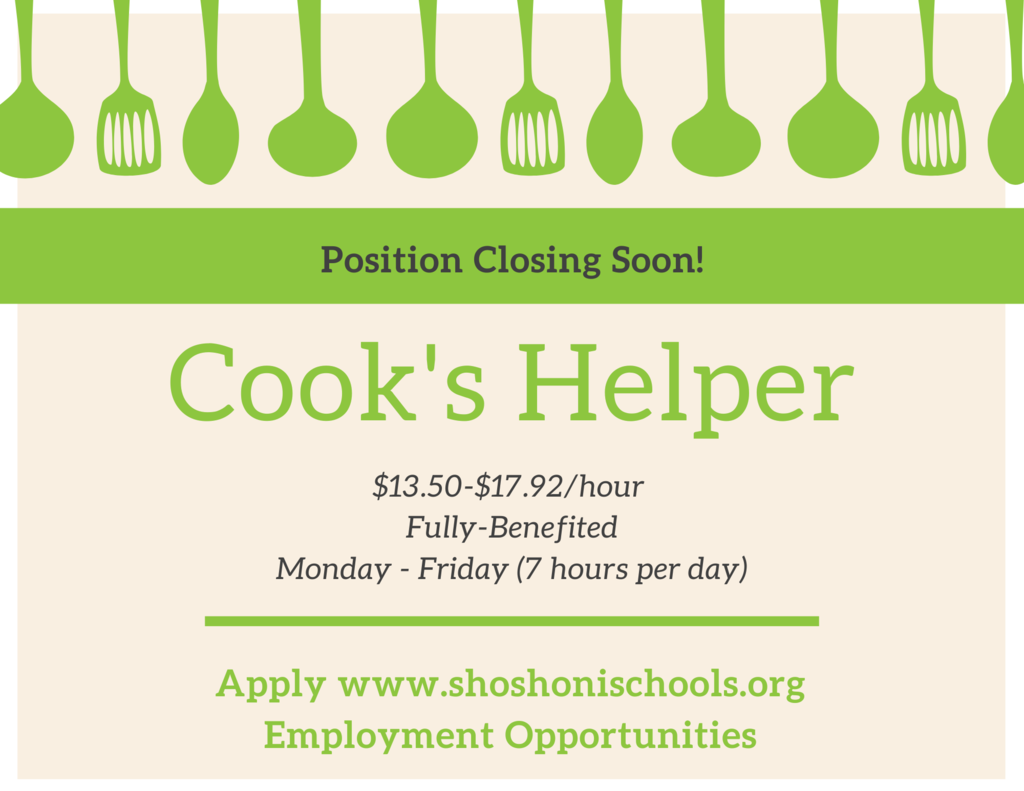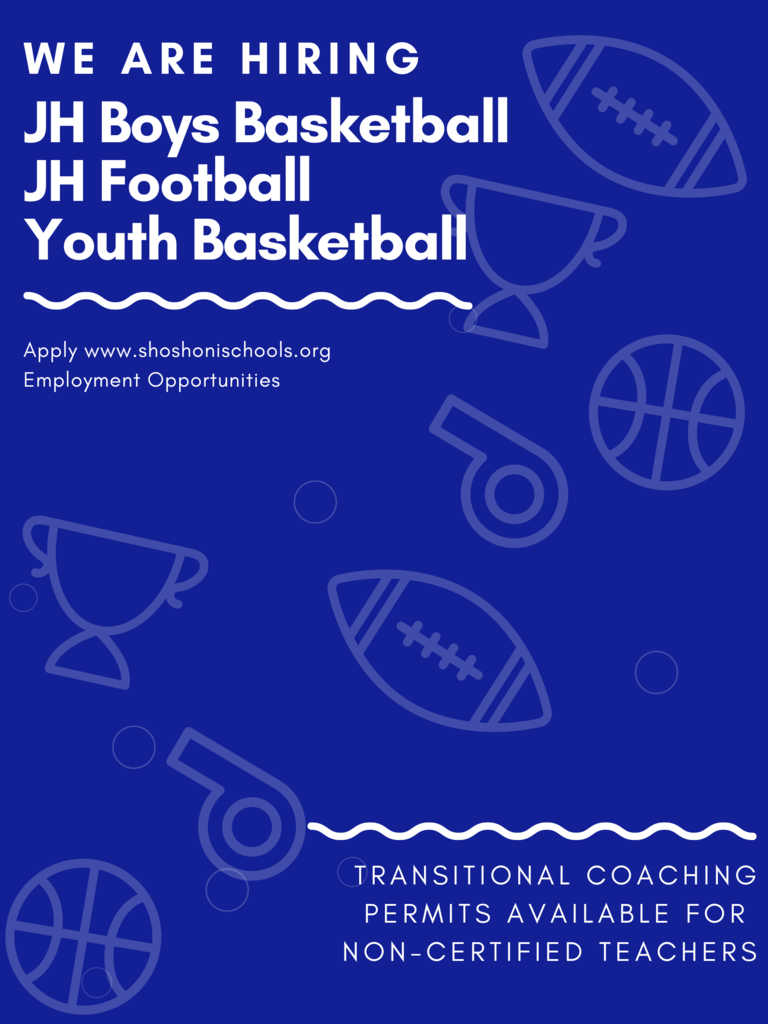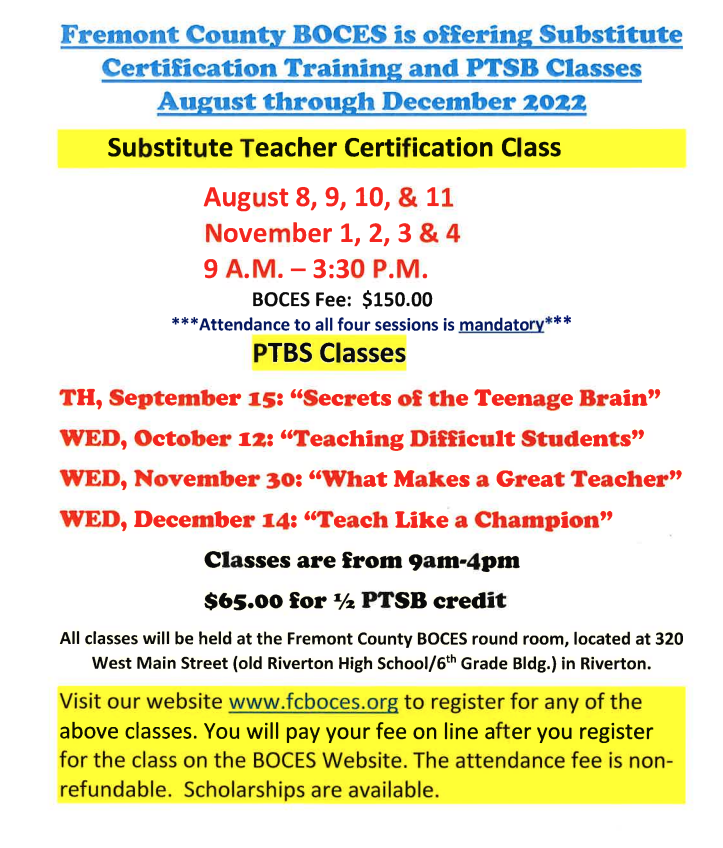 Let's congratulate Mrs. Gilbertson on receiving the Wyoming School Resource Officer Administrator of the Year! A few words used to describe her for this award were drive, determination, commitment to excellence, a wonderful person and role model. We are SO proud of her and thankful she is a WRANGLER! Thanks to Officer Myers for recognizing what a gem we have!