On behalf of School Resource Officer (SRO) Cody Myers, Fremont County School District 24, and the Shoshoni Police Department we would like to thank the following businesses for their sponsorship in helping get a wrap placed on our SRO vehicle. Your dedication to our county, community, and school is greatly appreciated! A.L.I.C.E/Navigate 360 Bornhoft Construction Jadeco Electric Inc. Inberg-Miller Engineers 2M Construction Communication Technologies Inc. Barker & Associates Perry's Truck & Diesel Tegeler & Associates Pit Stop Travel Centers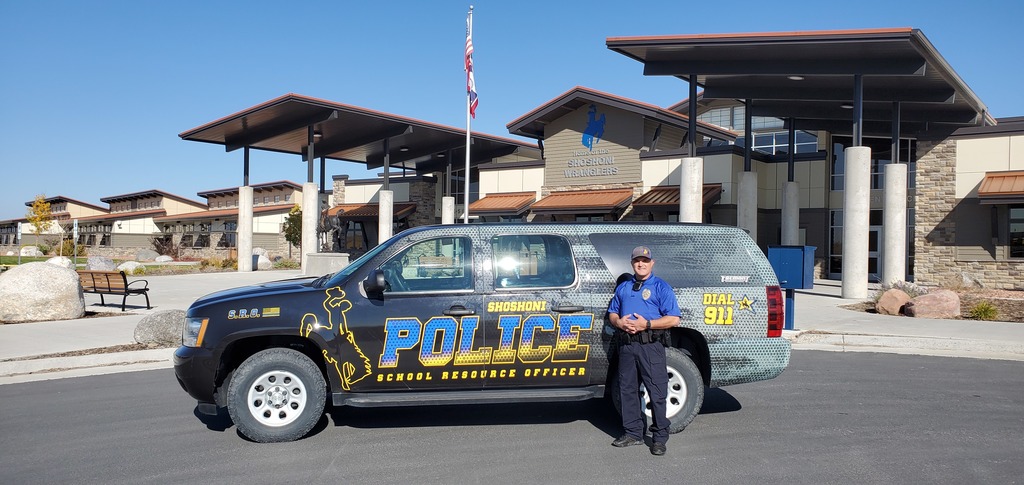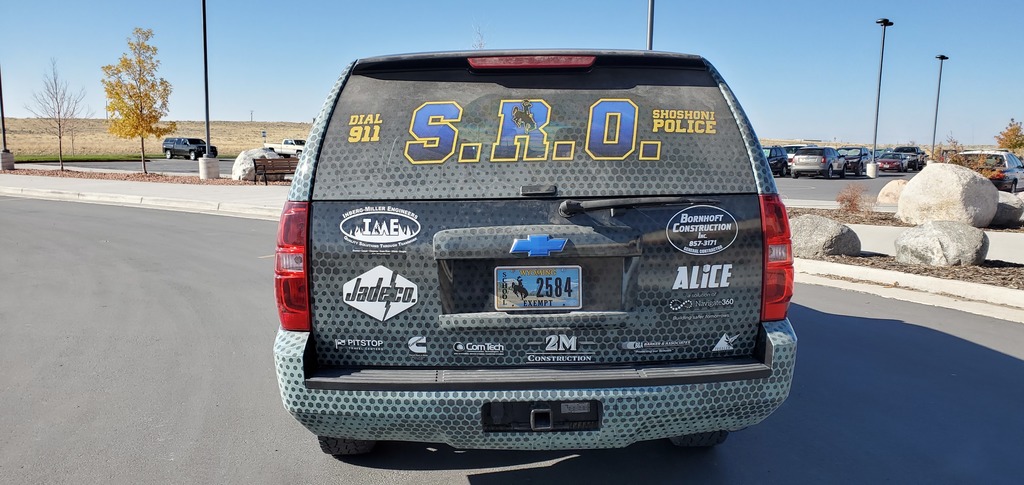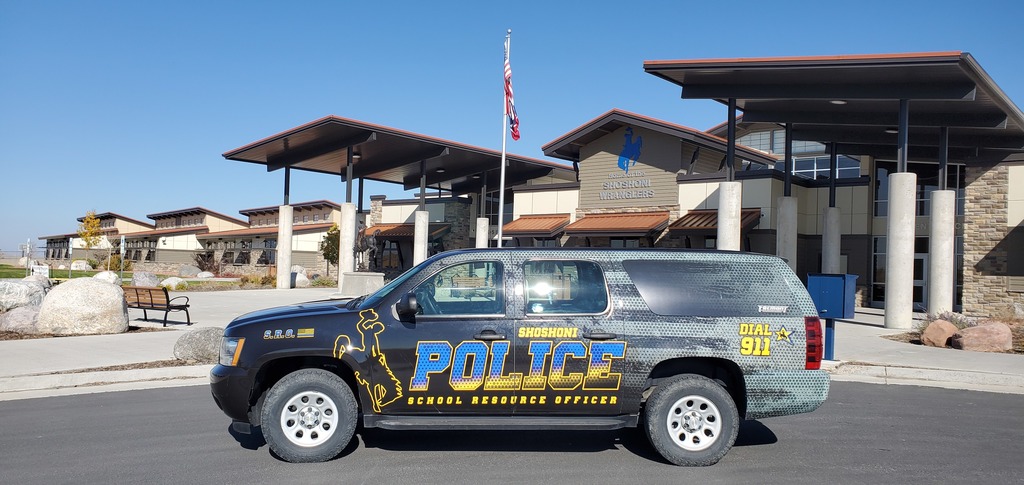 The USDA has approved FREE breakfast and lunch for students 18 and under through June 30, 2021!
The school book fair will be giving away two book bags full of books this year. One for prek-2nd grade students and one for 3rd-6th grade students. Every child prek-6th grade will be entered into the drawing. But their name can be entered in one more time during parent teacher conferences. While you're here during conferences, stop by and take a look, and then enter your child's name into the drawing! We look forward to seeing you all next week. The Book fair will be open to parents Thursday October 22nd from 3:45-7:00 and Friday October 23rd from 8:00-1:00. Remember to bring your masks!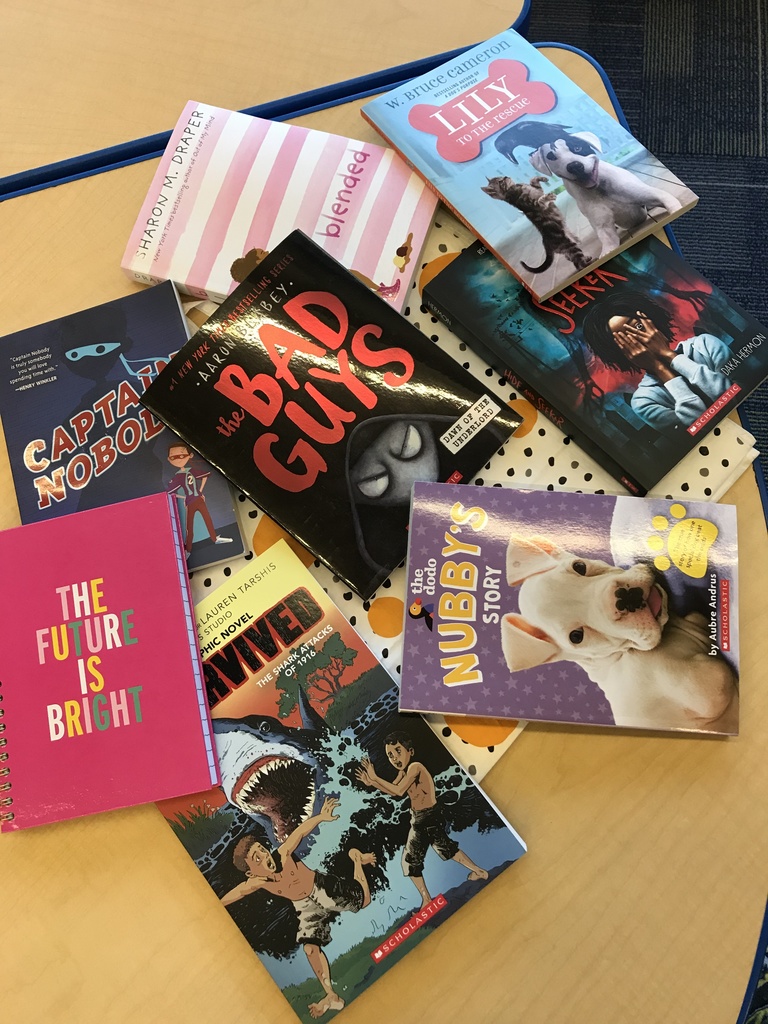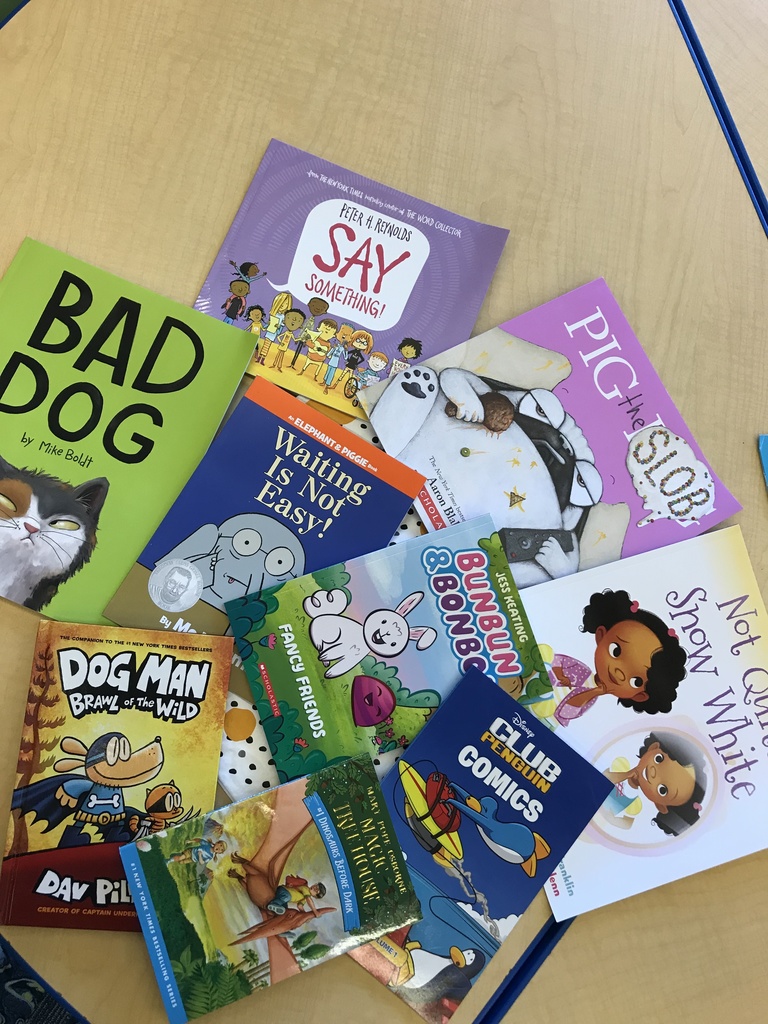 Attention Wrangler Reader Families: The Book Fair will be October 19th-23rd. The Book Fair will be open to Students during their scheduled library time and after school from 3:45-4:30. Due to covid restrictions, parents will be allowed into the book fair only during parent teacher conferences, Thursday October 22nd from 3:45pm-7:00pm and Friday October 23rd from 8:00am-1:00pm. Students and Parents will be required to wear a mask and sanitize hands before entering the book fair. This year the book fair will be located in the Elementary Library. Thank you always for your continued support of the Shoshoni School Library program!!!!

Hello Wrangler Fans, Welcome to Homecoming Week!!! The dress up days and night activities are listed below. JH/Y wrestling and girls basketball begin practice this week and will have contests at the end of next week. We need 1 more line judge on Saturday, along with a group to run concessions. The 1st quarter ends on Friday. This week's events follow: Monday, Oct. 12: A day periods 1-5 Dress Up: Pajama Party Activity: Cornhole **Eligibility Warning List** Students with 2 D's or 1 F in Infinite Campus will be notified via email and have until Wednesday at 3:40pm to turn in a reestablish sheet to Mr. Mills 1st Practice JH/Y wrestling and girls' basketball Tuesday, Oct. 13: B day periods 6-3 Dress Up: Beach Party Activity: Beach Pong Wednesday, Oct. 14: C day periods 4-1 Dress Up: Party in the USA (red, white and blue) Activity: Redneck Relays **Ineligible List is finalized at 3:40pm** Thursday, Oct. 15: D day periods 2-6 Dress Up: Wrangler Party (Blue & Gold) Activity: Burning of the "S" (after the football game, no gathering) HS football vs. Greybull at 6pm Game workers: clock--Jonathan Wakelin announcer--Marty Weber chains--Shawnna Gibbel, Sabrina Thoren, Heather Goss Covid Screener: John Gibbel Concessions: Sophomores Admin on Duty: Bruce Thoren Friday, Oct. 16: End of the 1st Quarter Dress Up: Halloween Party Activity: Parade at 12:15pm HS volleyball @ Greybull at 5/6pm (the bus leaves at 2pm) Saturday, Oct. 17 HS volleyball vs Rocky Mountain at noon/1pm Game workers: clock--Sarah Jarvis book--Shawnna Gibbel lines--Sally Michelena and I need 1 more Covid Screener: John Gibbel Concessions: Available for a group to take Admin on Duty: Ted Robinson Have a great week and GO WRANGLERS!!!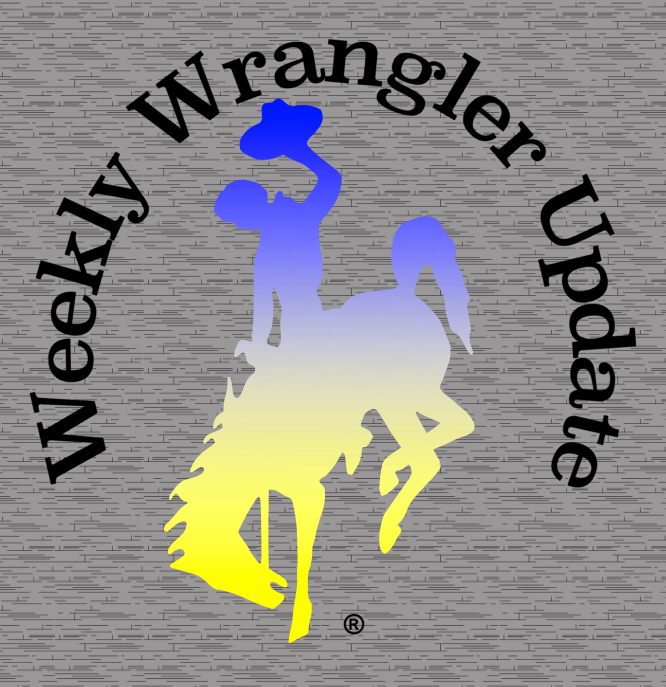 PICTURE RETAKES HAVE BEEN CHANGED TO WEDNESDAY, OCTOBER 21, 2020. IF YOUR STUDENT NEEDS RETAKES PLEASE SEND THE ORIGINAL PACKET BACK TO SCHOOL WITH THEM ON THE 21ST. THANK YOU

Bunks BBQ will be here at 4:30 PM until gone for the Homecoming game on Thursday! Come out and show Bunks and our Wranglers your support!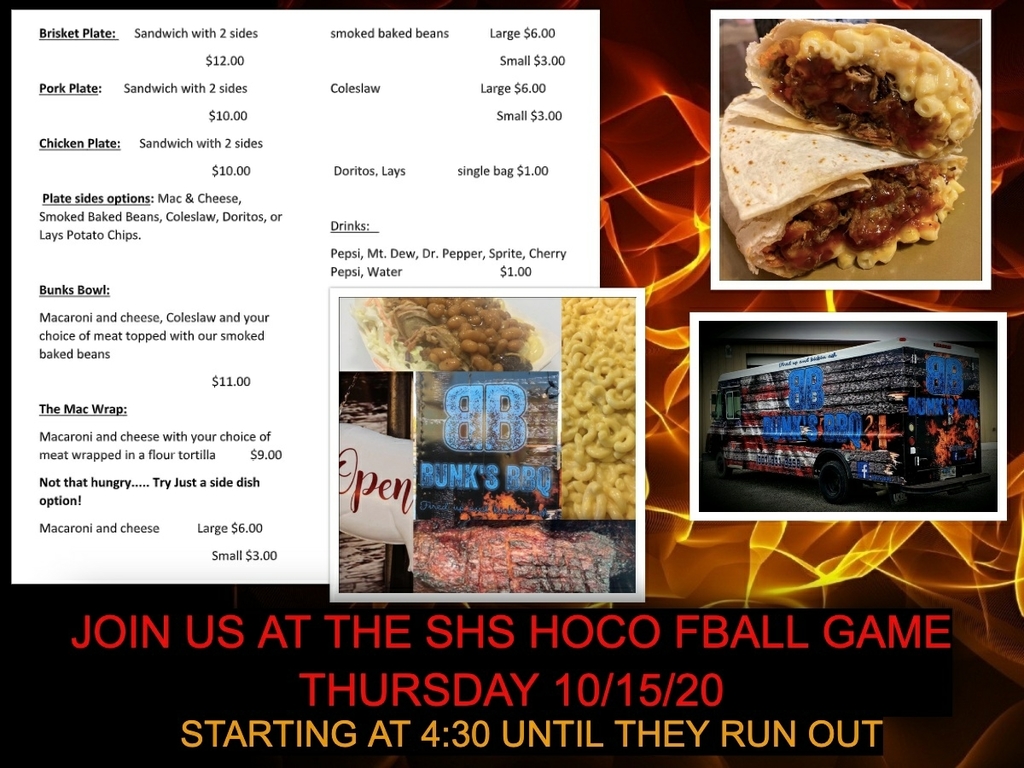 Parents of Fremont County School District #24: Shoshoni Schools were recently notified of a positive Coronavirus case in our High School. The Fremont County Health Office is currently working through their contact tracing to determine if there is any further exposure in our schools. The school is being deep cleaned in necessary areas to further mitigate and minimize the opportunity of the spread of COVID-19. If your child was in contact with the positively tested individual, Fremont County Health and/or the school will be in contact with you regarding contact tracing and if there is a need to quarantine your student. We remain diligent in working through these unfortunate events and ask for your help in keeping our kids safe by following the CDC guidelines. Thank you for all that you do! Bruce Thoren
Good afternoon Wrangler Fans, The JH/Y wrestling and girls' basketball schedules, along with the HS wrestling and basketball schedules have been updated.   Staff and Parents: Use this link
https://bit.ly/34Hhx7o
to sign up to work home events Everyone: Use the tabs at the bottom of this link
https://bit.ly/2I0RXTd
for the Calendar, Sports Listing and Load/Leave times for sports.  I'm going this route instead of PDF documents so that you can have a version as fluid as the sports schedules are :-) Finally, the HS football JV game scheduled for Monday, October 12th against Wright @ Natrona County has been canceled.  It is being replaced with a HOME game against Riverton on Tuesday, November 20 at 5pm.
You can't turn you back on these cute little tadpoles for a minute! Their passion for reading is fierce! Miss Librarian had a little bit of a mess to clean up! Keep up that passion Wrangler Readers!!!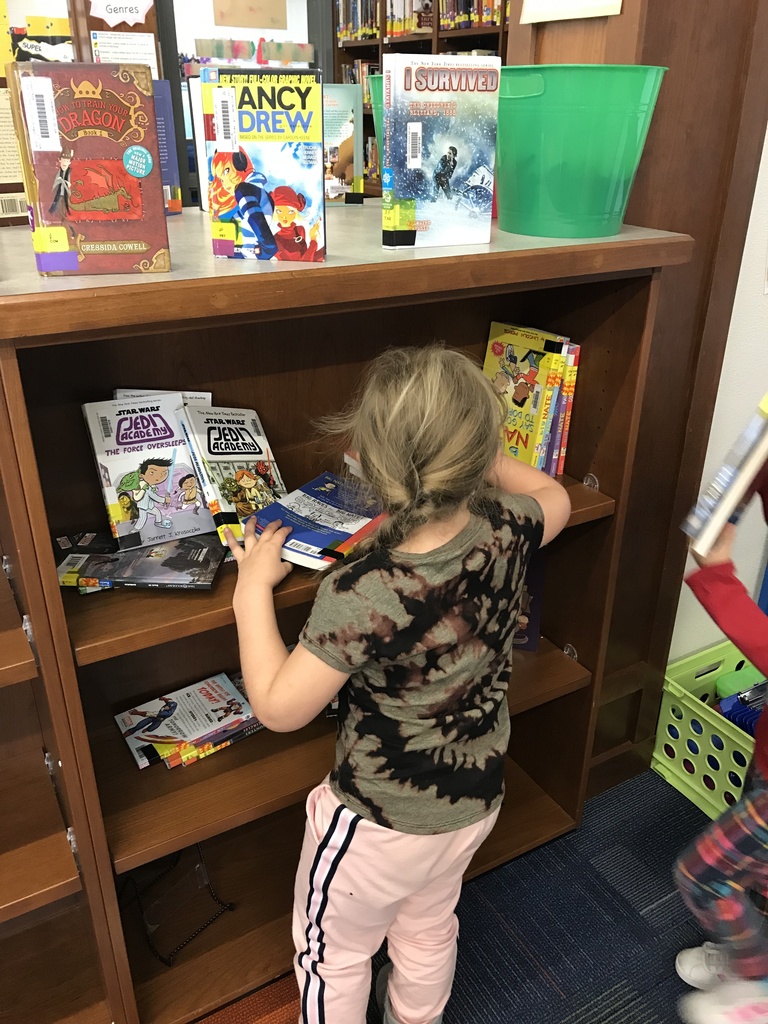 Ignite Wyoming is a public education support campaign designed to raise awareness and appreciation for the good work that goes on in Wyoming public schools. #IgniteWyoming #BestInTheWest #WyoPublicSchools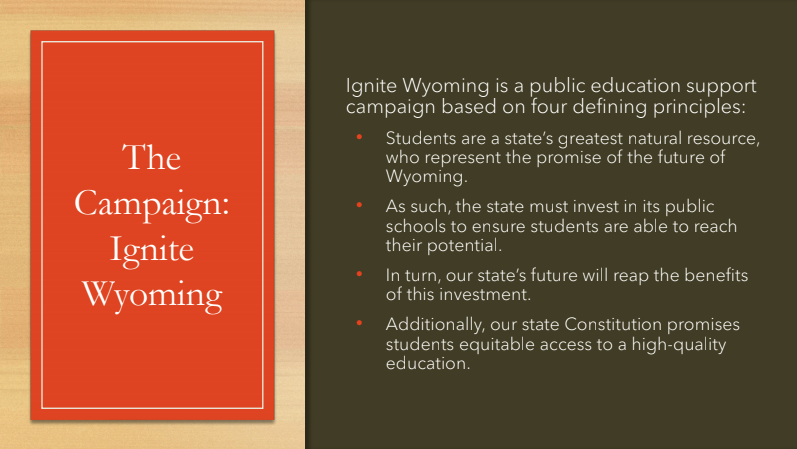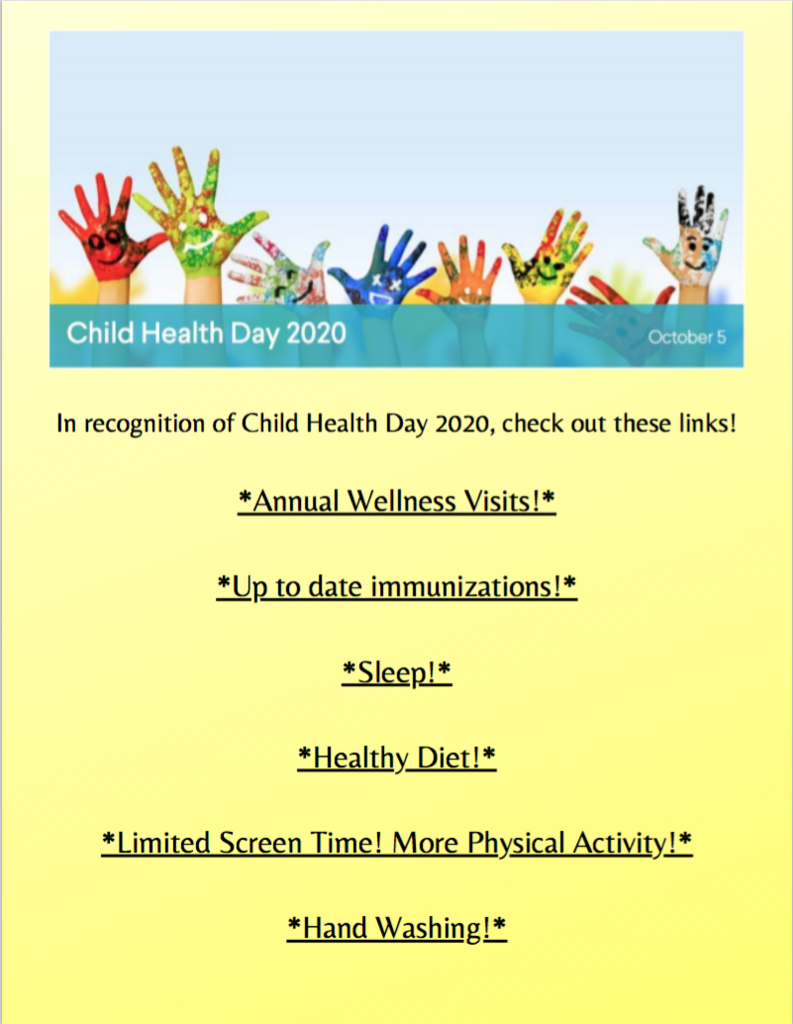 Shoshoni School will be participating in the Great American Shake-Out on October 15th. Each year, hundreds of earthquakes occur in and around Wyoming. Taking steps now to prepare our school, your family and home will help mitigate the effects of moderate to severe earth shaking.

10/5-10/9 Elementary Menu, Upcoming Homecoming dress up days, and Nutrition Nuggets attached!
Important Information for Seniors~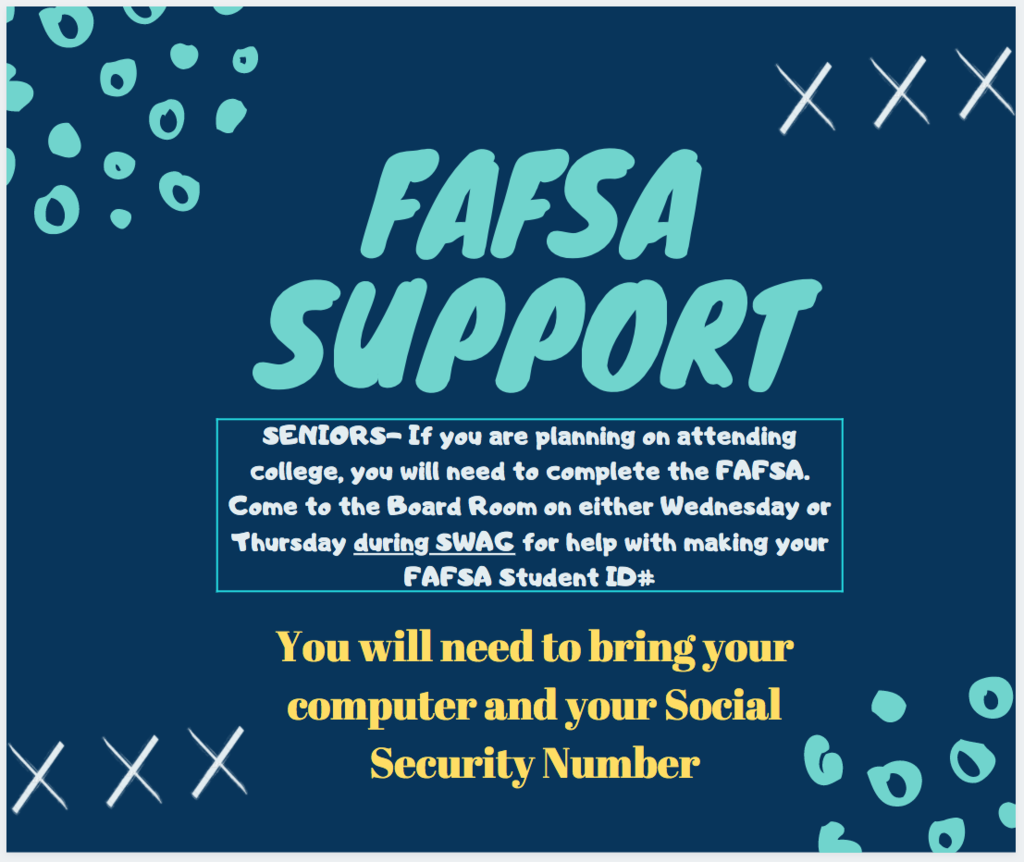 Hello Wrangler Fans, Please congratulate the JH/Y football players and coaches on a great season!! JH volleyball won all but 1 match in their final weekend of play and the youth VB team finishes their season on Monday. HS football and volleyball only have 3 weeks of the regular season remaining. Lander volleyball had some teams cancel games, so we have added a C and JV game on Thursday; we need some game workers. Also, Friday's HS VB match and Saturday's HS FB game need workers as well. This week's events follow: Monday, October 5: D day periods 2-6 Eligibility Reestablish Day (those who were on the ineligible list last Wednesday will have until 3:40pm to reestablish eligibility) Elementary PD Day (no school for PreK-6 grade students) Youth volleyball @ Ten Sleep at 4 and 5pm (the bus leaves at 1:15pm) HS football vs. Thermopolis at 5pm Game workers: clock--Jonathan Wakelin chains--Shawnna Gibbel, Sabrina Thoren and Heather Goss COVID Screener: I need someone Concessions: Available for a group to take Admin on duty: Bruce Thoren Tuesday, October 6: E day periods 7-4 Secondary staff meeting at 7:25am Optional ACT Testing (contact Amy Mason for more information) Wednesday, October 7: F day periods 5-2 Thursday, October 8: G day periods 3-7 HS volleyball JV vs Lander at 4:30 and 5:30pm Game workers: clock-- book-- lines-- COVID Screener: Concessions: Admin on duty: Friday, October 9: HS volleyball vs. Glenrock at 5 and 6pm Game workers: clock--I need someone book--Sally Michelena lines--Shaundi Gopp and I need 1 more COVID Screener: I need someone Concessions: 7th grade Admin on duty: Andrea Gilbertson Saturday, October 10: HS volleyball @ Wright at 2 and 3pm (the bus leaves at 9am) HS football varsity vs. Kelly Walsh JV at 1pm Game workers: clock--Jonathan Wakelin announcer--I need someone chains--Shawnna Gibbel and I need 2 more COVID Screener: John Gibbel Concessions: Available for a group to run Admin on duty: Christina Mills P.S. Next week is Homecoming Week. Sunday's weekly reminder will include the dress up days and events. Have a great week and GO WRANGLERS!!!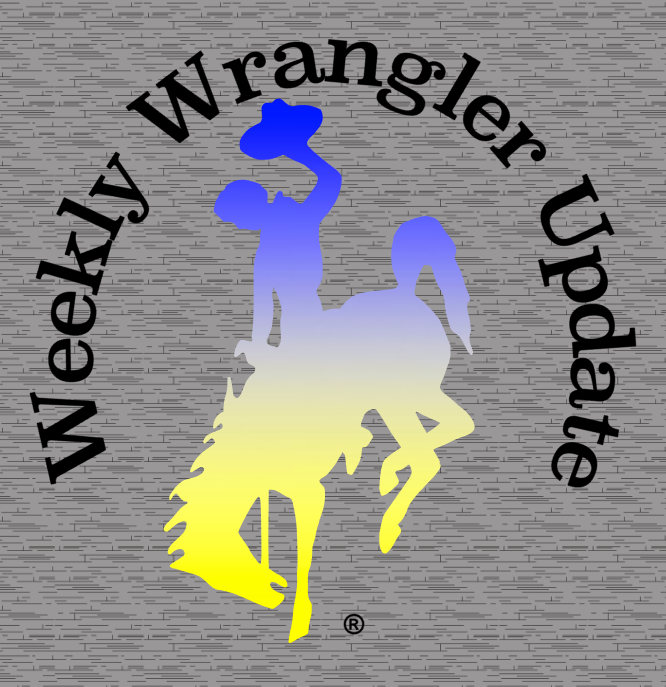 URGENT: Youth VB @ Ten Sleep We just got word today that visiting spectators are limited due to Covid and the small gym space. They will only allow 1 parent per athlete. There will only be 1 match at 4pm, all girls will play. The match will also be streamed on the NFHS Network (
www.nfhsnetwork.com
)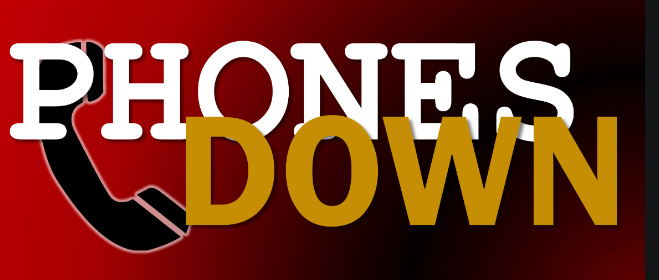 Thank you to our custodial staff for the key role you play in our worlds everyday!

The SRD will be hosting a forum for the FCSD #24 School Board Candidates. Please see flyer for details or contact the SRD at 307-876-2663.