EDIT MAIN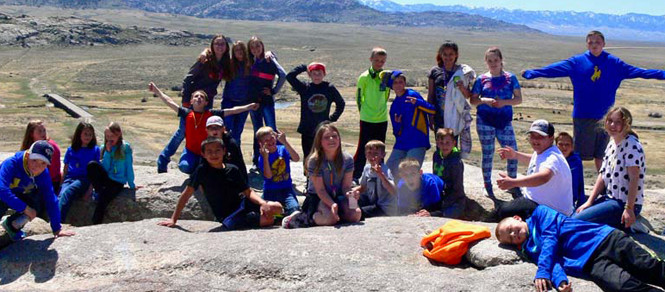 At Shoshoni Schools, we care about every student and every staff member within our organization. Our small, close-knit community is a partnership of caring individuals working together for the academic and personal excellence of all Shoshoni students.
Our Vision
We empower all learners to succeed in an ever changing world.
Our Mission
Our mission is to partner with students, parents, staff, and community, as learners together, to create a safe, progressive educational experience where students are inspired to reach their full potential, and success is an expectation for all.
Title I
Our school receives federal funds for Title I programs that are part of our elementary and secondary schools. As a Title I school, we must meet federal regulations related to teacher qualifications, which means that all of our students receive a quality education taught by highly qualified professionals.
Another advantage of being a Title I school is that we receive additional federal funds that are earmarked for specific programs identified to help meet the educational needs of all students in the Shoshoni schools. These extra funds also allow us to hire additional teachers and support staff, resulting in a lower student-to-teacher ratio in our classrooms.
Our History
Shoshoni School began formally in 1906 with 58 children and two teachers, one for the younger children and one for the older. In just one year, the first dedicated building was constructed to house the growing number of approximately 134 students at a cost of $7000. The new building allowed the first through fourth graders to get out of the Shoshoni jailhouse, where they were being schooled.
Today, approximately 380 students in pre-kindergarten through the twelfth grade enjoy many traditions passed on throughout the years, such as pep rallies and Friday night football games; but the most important tradition is that of academic excellence. The enthusiasm to succeed in all their endeavors is an inherent quality of all Shoshoni students and staff.